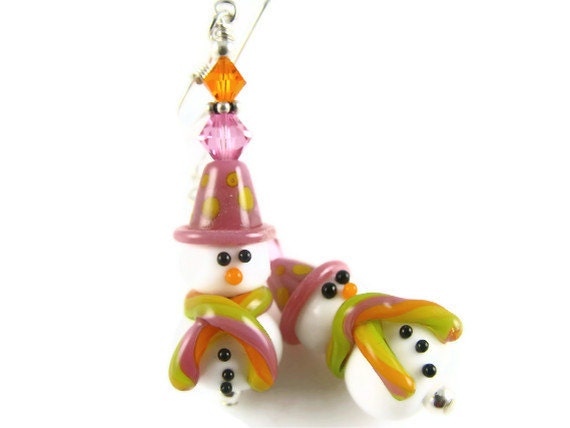 Snowman handmade Christmas glass bead earrings using SRA Artisan lampwork beads featuring pink and yellow. These lovely dangle earrings are adorn in a white coat, pink orange green scarf and pink hat with yellow dots. The earrings are completed with swarovski crystals and sterling silver findings.
The beaded earrings also feature swarovski crystals, sterling silver headpins, sterling silver beads, ste...
Click Here to Visit My Etsy Shop!