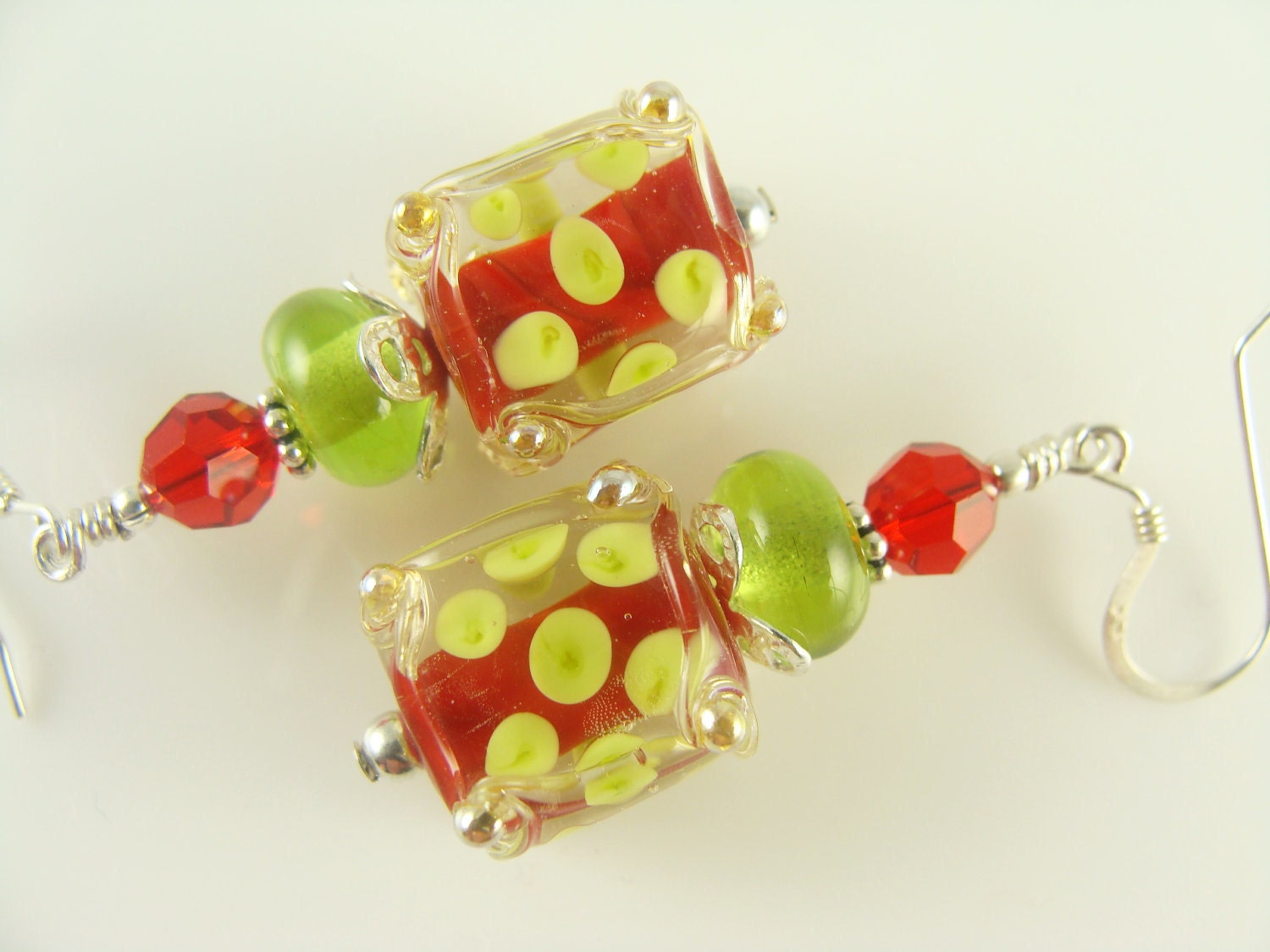 Handmade squared dangle earrings made using SRA Artisan Lampwork glass beads made with a layered transparent base and color to give the beads depth. The glass beads are encased with red and framed in crystal clear with mint green dots. Aurae dots detailed each corner for some added sparkle. Swarovski crystals complete this radiant look.
These radiant lampwork earrings features, Swaroviski crystals, s...
Click Here to Visit My Etsy Shop!