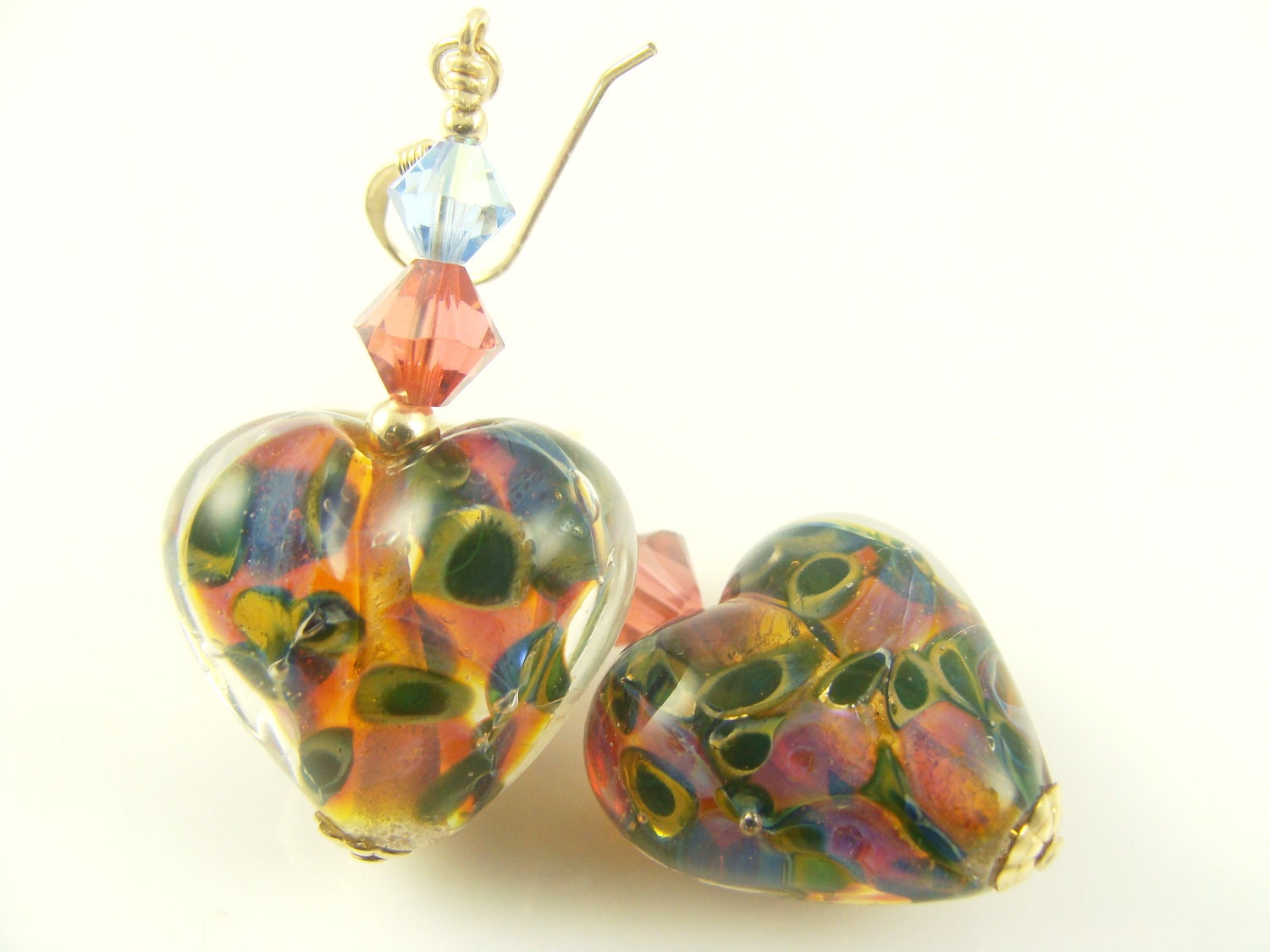 These fantastic abstract glass bead earrings are handmade using SRA Artisan 19mm boro lampwork beads. The beads are heart shaped with contrast mixed colors of lavender, green, padparadscha, and blue. These dangle earrings are completed with swarovski crystals and 14k gold filled findings
The beaded earrings features swarovski crystals, 14k gold filled headpins, 14k gold filled beads, 14k gold filled be...
Click Here to Visit My Etsy Shop!