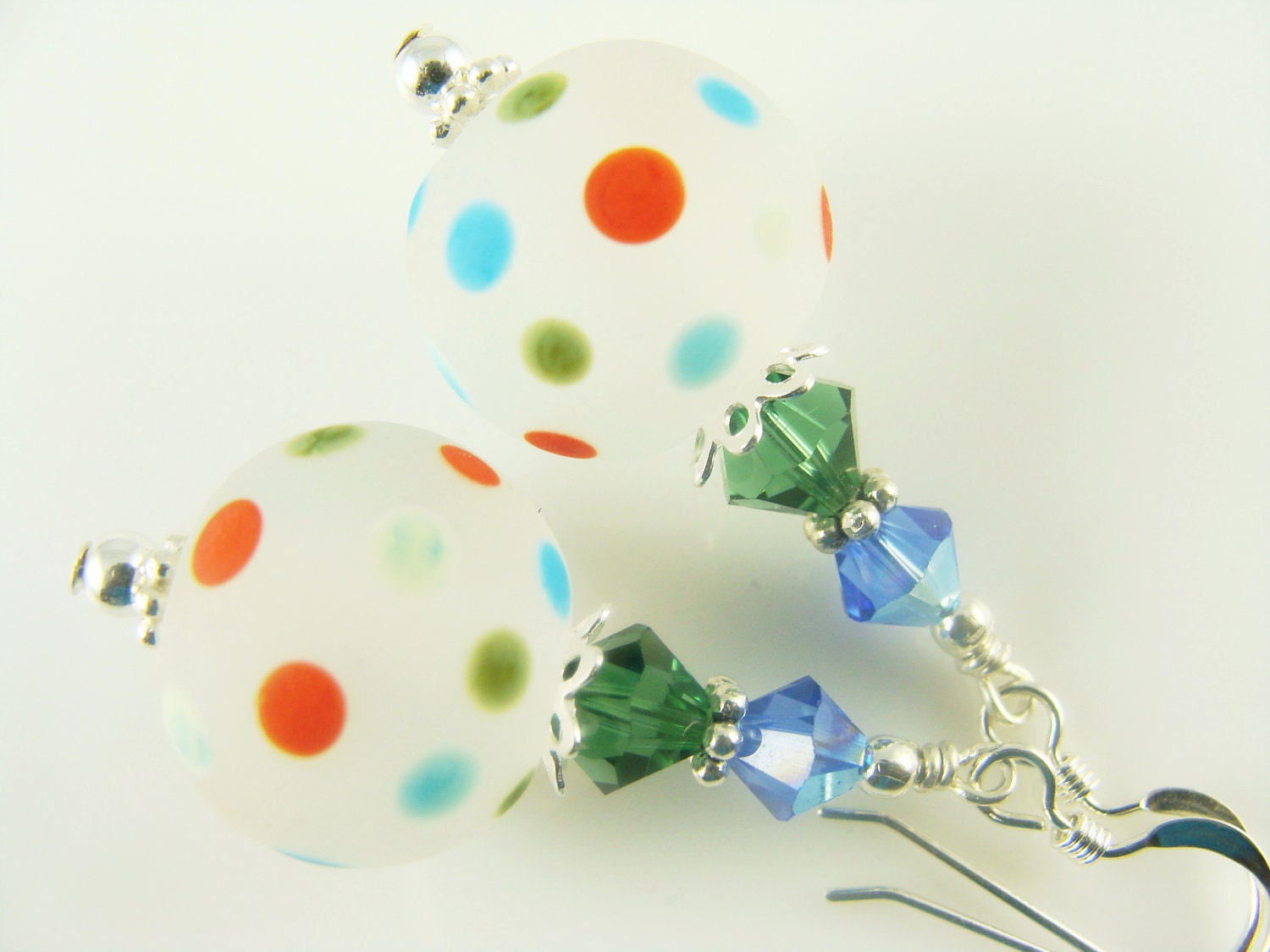 Handmade colorful glass earrings made with SRA Artisan Lampwork 15mm beads featuring turquoise, blue, red, and green. The base of each bead is clear etched with colored polka dots in red, turquoise, green, and blue. Swarovski crystals and sterling silver findings compliment these beautiful earrings.
These lampwork earrings feature swaroviski crystals, sterling silver headpins, sterling silver beads, s...
Click Here to Visit My Etsy Shop!