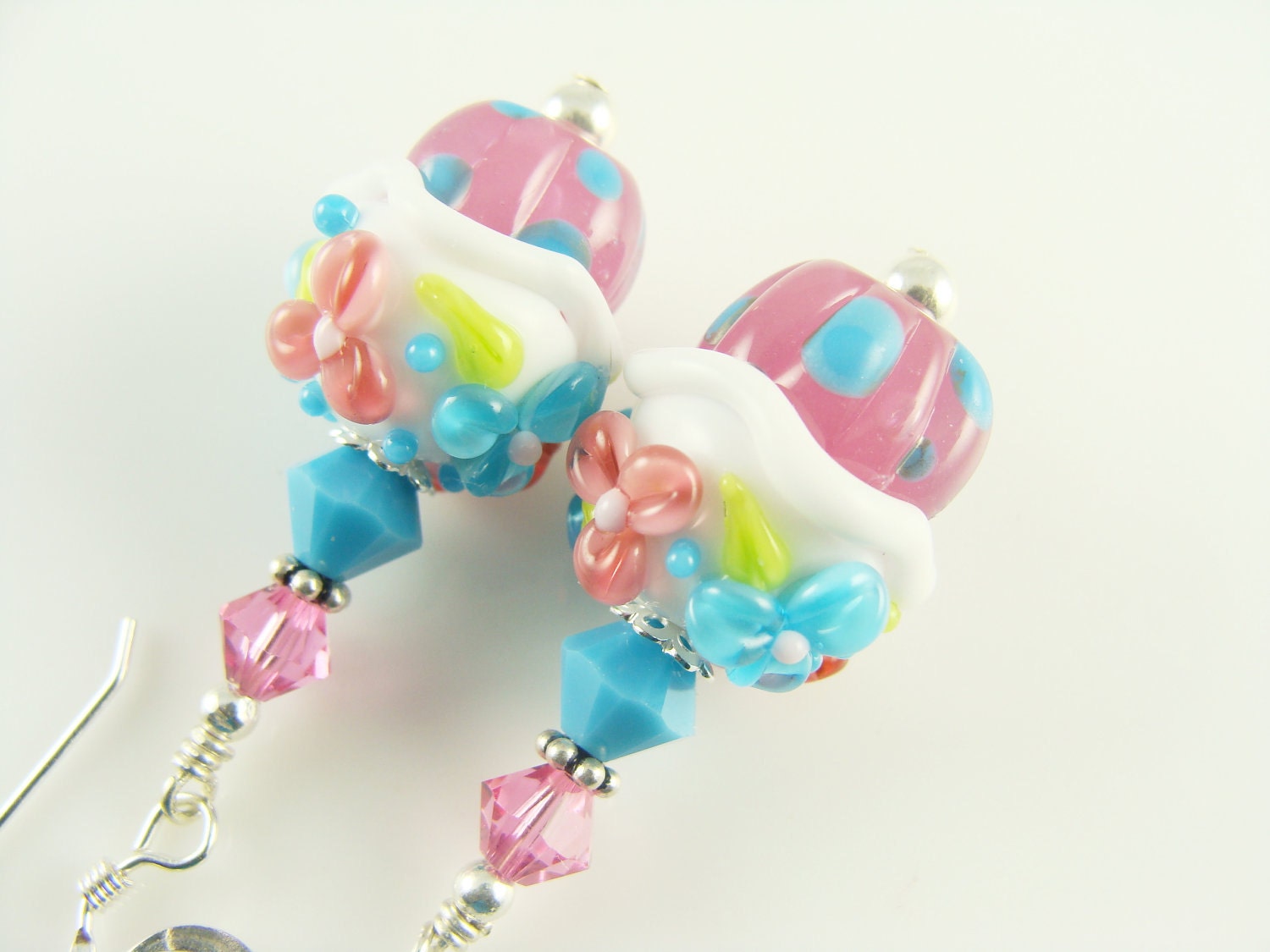 These cupcake glass bead earrings are handcrafted using SRA Artisan 15mm beads in lampwork featuring turquoise blue, fuchsia pink and lime green. The base of the beads are detailed with fuchsia pink with turquoise polka dots, white icing, turquoise and pink flowers with lime green leaves. The beads are complimented with turquoise and pink swarovski crystals.
These georgeous earrings consist of swarov...
Click Here to Visit My Etsy Shop!