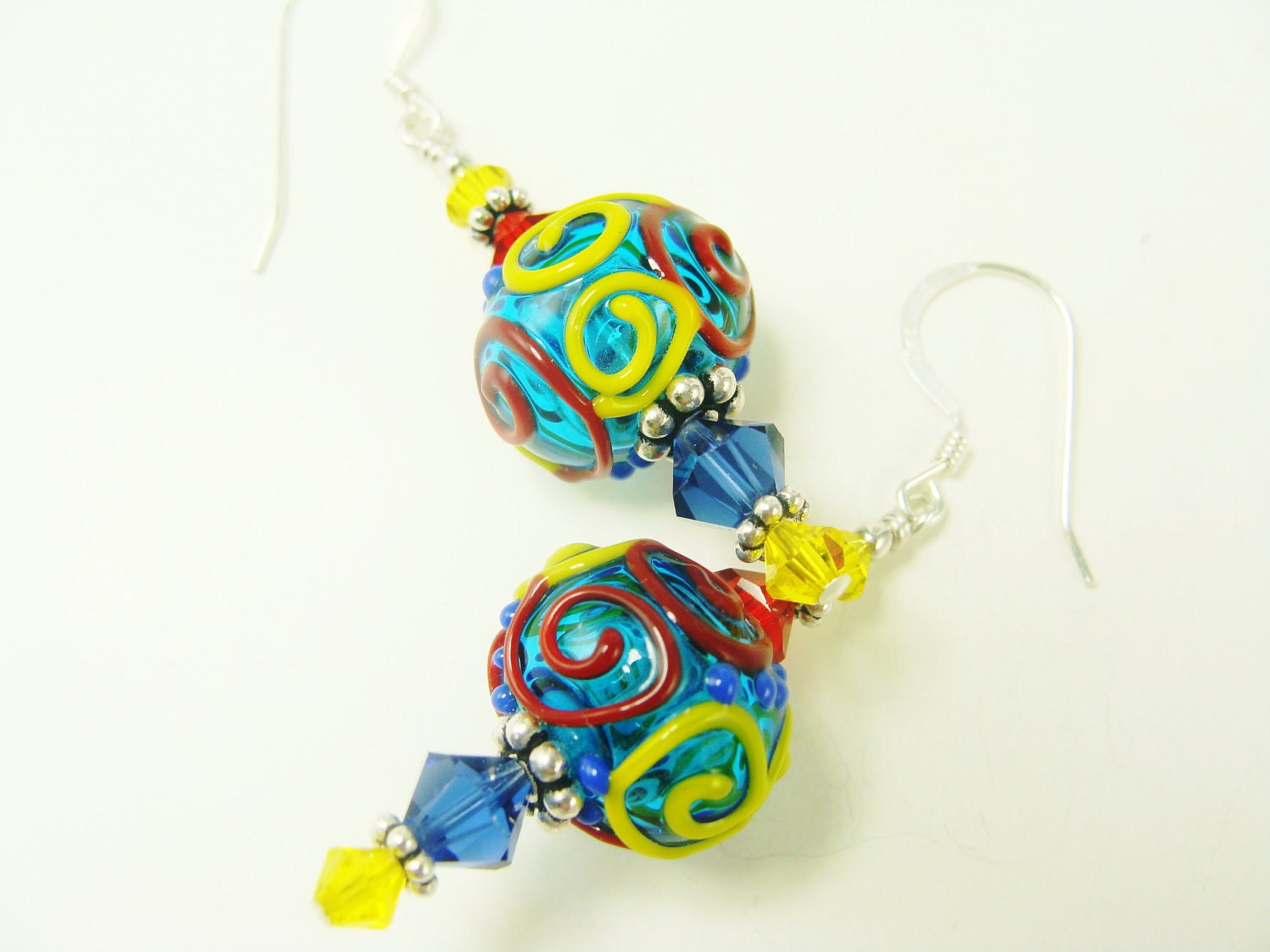 These beautiful autism glass bead earrings features SRA artisan lampwork beads featuring red, blue and yellow swirls on a turquoise base symbolizing Autism Awareness and hope for those affected by this spectrum. Swarovski crystals and sterling silver findings complete this pretty look.
These dangle earrings feature swaroviski crystals, sterling silver headpins, sterling silver beads, sterling silver be...
Click Here to Visit My Etsy Shop!