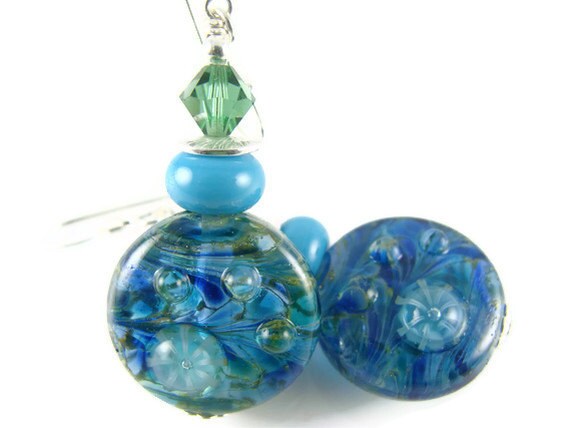 These dangle glass bead earrings are handcrafted using SRA Artisan beads in lampwork featuring blue, green and turquoise. The beads are abstract detailed with a mixture of blue and green, light blue murrini and raised dots.
These lovely earrings are completed with a small turquoise lampwork bead, swarovski crystals, sterling silver headpins, sterling silver beads, sterling silver bead caps and sterling...
Click Here to Visit My Etsy Shop!