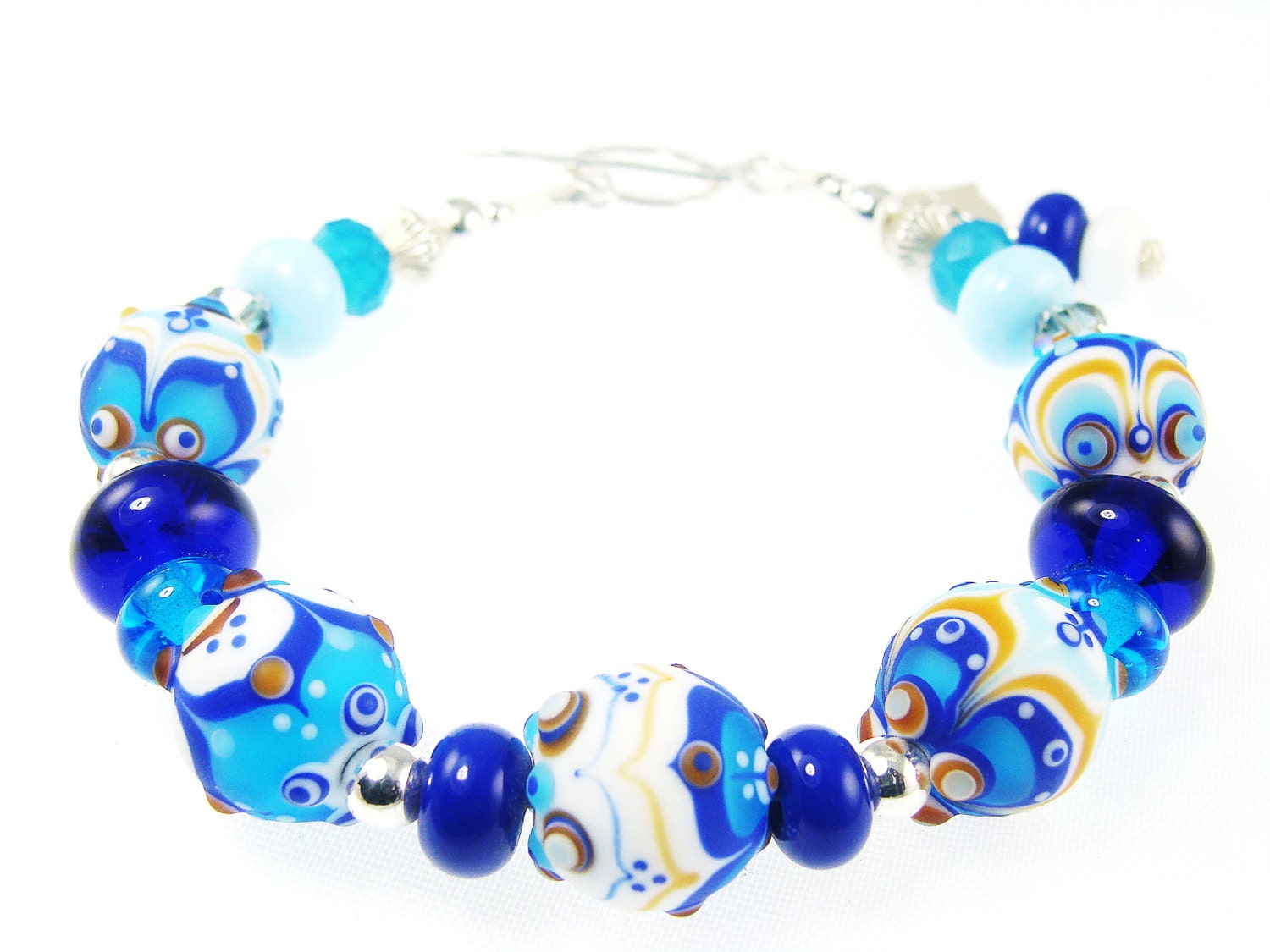 The abstract glass bead bracelet features SRA artisan lampwork beads in royal blue, turquoise, and light blue, light brown and white. Raised dots are also found on the detailed beads. The plain beads are also in royal blue, light blue, and turquoise along with one swarovski crystals at each end of the bracelet.
Dangles of spacer glass beads and sterling silver heart are secured at one end of the bracel...
Click Here to Visit My Etsy Shop!